And just when I thought I couldn't get bigger... I did. Most of the time, I look at the calendar and think, 8 more weeks (down to 7 now)? Every time I walk by a mirror, I do a double take, because I really can't believe how BIG it's gotten. I've been having fun "startling" people these days... yes, they see me from behind, and then just as I turn around, they're completely startled that I'm even pregnant. It's hilarious, last week it happened about 3 times... I should keep a tally board. All I hear is, "You are ALL belly"... and that I am. So much so, that it's super uncomfortable to sleep these days. Honestly, I'd much rather be up and walking around, then sitting or laying... and so onward I march as a sleepless pregnant zombie.
While I was out east, I was due for an appointment, because I'm supposed to go every 2 weeks now... but once I came back to Oklahoma, we were hit with terrible weather. Literally the moment I landed, we rushed to our house for safety from severe thunderstorms, which turned into back to back tornado watch/warnings. The day of my scheduled appointment with my midwife, was the day after the crazy devastation in Moore, Oklahoma. The water pressure wasn't working at the facility (at OU), and so my appointment was cancelled. I'm guessing by next week I'll be seen, because I'm way overdue. My blood sugar levels have been fine. I've been taking them almost every 2 hours after eating (4x) a day, and have upped my protein intake (which has made a HUGE difference in my level readings). I feel fine though, other than some Braxton Hicks... over these storms, I've had quite a bit of them. I just walk them out, or drink more water, and they dissipate. She's usually crazy active right after they happen... it's been fun watching her "roll" all around in my belly, as though she's trying to make room in there. I feel pretty terrible that her "home" for the next few weeks is crazy squishy and tight quarters... maybe she'll love snuggles and swaddles when she comes out!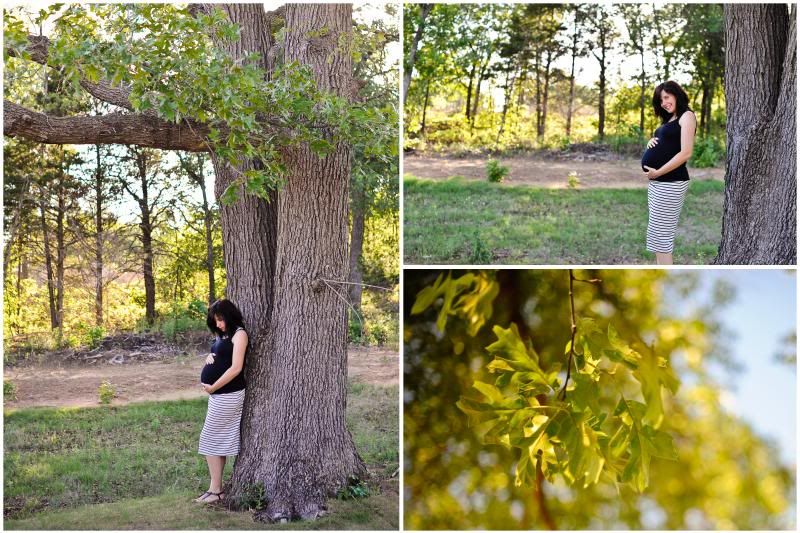 Cravings: I'm still loving fruit and ice... anything cold, is fine by me. Whenever I eat a warm meal, I feel like I'm having a hot flash. I've been drinking lots of milk lately as well.
Turn Offs: nada thing.
Daddy's thoughts on the pregnancy thus far: I'm fairly certain he was pretty intrigued by how "big" I got after being gone for 3 weeks... he's speechless at this moment.
Charlotte's thoughts on the pregnancy thus far: "I think she's going to stay inside until I go to school... and she's going to be super cute."